News: Book Releases & GoodReads Giveaway
Among Us Trilogy
The past year has been a whirlwind of achievements for me, the most recent being that RESIST, book 2 of the Among Us Trilogy is now available on Amazon in paperback! The Kindle version is set to be released on November 24th for those who have pre-ordered.
To mark the event, I'm doing a GoodReads Giveaway of a paperback copy of RESIST.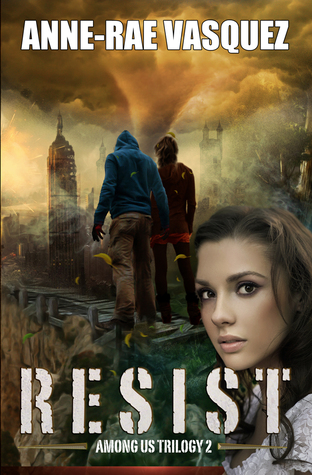 Amazon Audiobooks are released!
Doubt – Among Us Trilogy & Almost a Turkish Soap Opera
Audio book released! Doubt: Among Us Trilogy Reply w/ #AmazonWishList to add this http://t.co/3iy7pbemB2 via @amazon @robert_devoe

— Write2Film (@write2film) October 19, 2014
Audio book released! Almost a Turkish Soap Opera > http://t.co/ArMfztykBq Reply w/ #AmazonWishList #goodreads pic.twitter.com/XCsM1NK0Th

— Write2Film (@write2film) November 8, 2014
Thank You!
A very big Thank You to my wonderful beta readers! Their thoughtful critique and wonderful suggestions have made RESIST the best it can be.
Special recognition goes to Josefina Rosado, Ginny, Lauren Stoolfire and Ava Mallory who examined and pulled apart RESIST page by page, chapter by chapter. With meticulous detail, they provided me with their analysis of what needed changing, deleting and pointing out the parts that they loved. The feedback I received was what I needed to forge the story back together to be better than it could have ever been.
And thank you to you, my Readers. Your support and sharing of my work gives me the incentive to keep doing this. There are so many distractions in life but knowing that followers like you are there nudging me and whispering "When's your next video? When is your next book going to be out?" makes all my efforts to be creative worthwhile.
A thousand "thank you's" cannot express my true gratitude. So thank you dear friends (multiplied by infinity)!
Anne-Rae Vasquez